safewire HTD-622AS/SS/SP
Product Detail
Product Tags
Model: HTD-626AS-86
(Brand Name : Safewire or OEM brand
Place of origin : Zhejiang ,Wenzhou,China   
Type:raised floor box 
Color :Black     
Voltage:95~260V                  Market standard: Customized Grounding:Standard grounding          Frequency:50Hz~60Hz
HS Code:8536690000                  Current Type: AC
| | | |
| --- | --- | --- |
| Serial No. | Parameter | Description |
| 1 | Panel materials | Plastic |
| 2 | Material | ABS, galvanised steel |
| 3 | Overall Frame & Lid (mm) | 320.5*230.5 |
| 4 | Compact floor cut-out(mm) | (305-310)*(210-215)*(76-110) |
| 5 | Thickness of concavity/Frame lid recess (mm) | 8 |
| 6 | Installation depth(mm) | 70mm~110mm |
| 7 | Plug top clearance(mm) | 13~38 |
| 8 | Available modules | 3 dul BS socket(86*146mm) |
| 9 | Accessories plates | 90*80mm |
| 10 | G.W. | 14.2KG/Carton |
| 11 | N.W. | 13.2KG/Carton |
Application:

The raised floor feature
1.Easy to repair the line, easy to replace the aging line.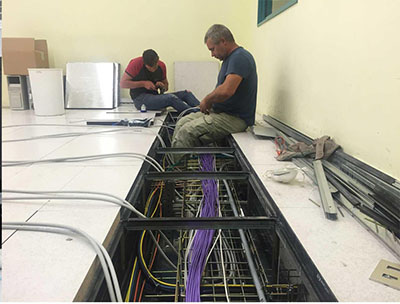 2.Strong permeability, easy to use air conditioning and ventilation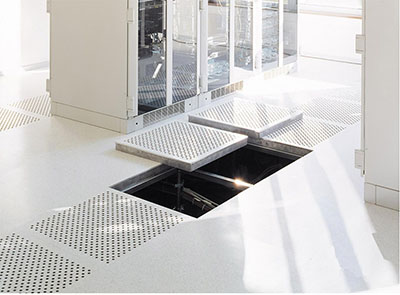 3.Easy to install, disassemble, reduce the cost of rewiring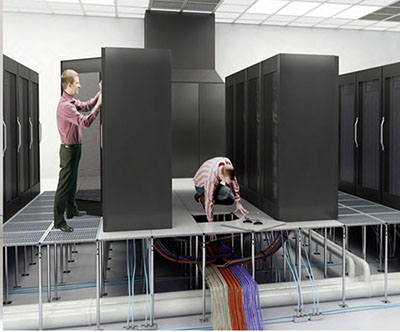 The raised floor to socket requirements:
1.Environmental protection.
2.Fire prevention/Corrosion resistant/high strength.
3.Good interchangeability with raised floors.Easy to installation.
4.The laying height of the floor is 35mm ~150mm
Features:
1. Optional floor:Applicable for access and concrete floor
2. Safety lid:Frame &lid from ABS plastic ,static pressure over 1000N.
3. Protected opening system: Easy grip recessed lifting handle.
4. BS standard receptacle: screw fixing of three* twins 86 type or 6* 86*86
switch socket bridge accessories.
5. Cavity of floor: 8mm and lid is overlapping the edge of the floor.
6.Adjustable height of bottom box:76~111mm.
Remark: For concrete floor:
To be with additional metal box item#BG-HTD626
Product display: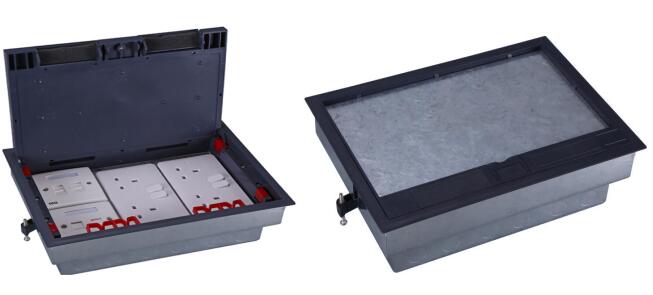 HTD-626AS Outline drawing: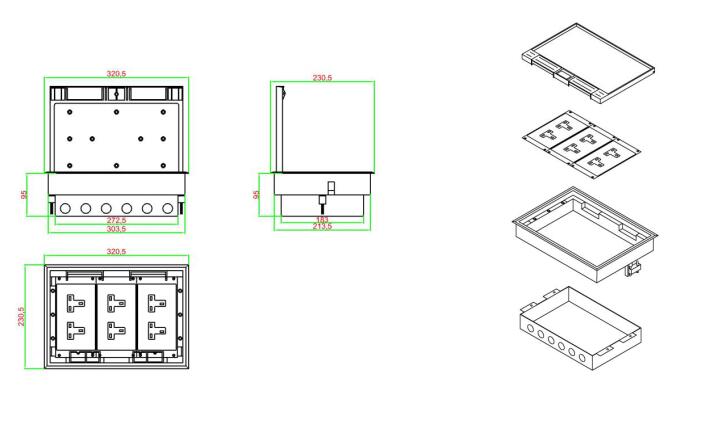 Installation instructions: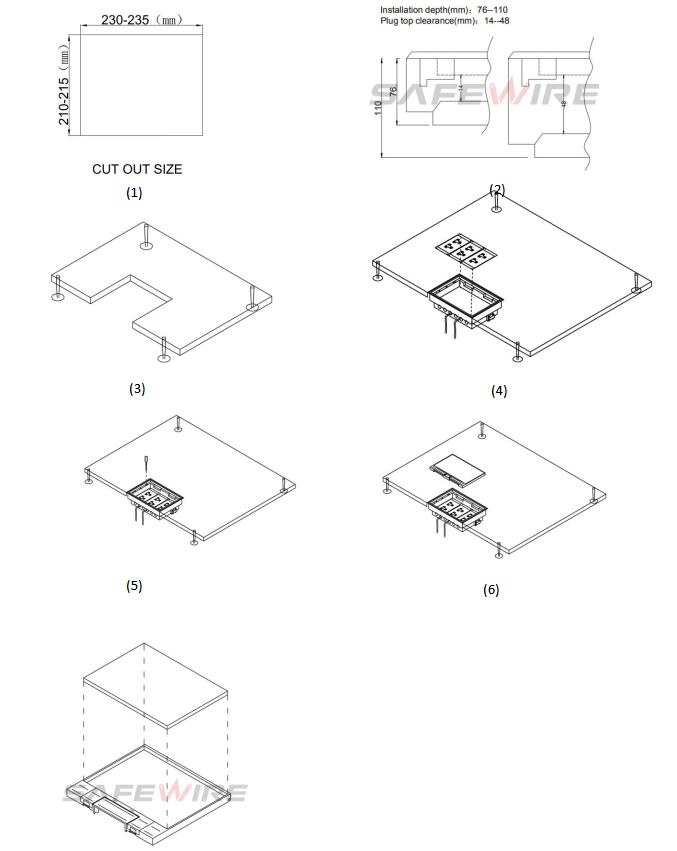 1.Floor box(For concrete floor)
2.Steel armored conduit(For trunking system/Access floor).
3.Put under floor box into cut out and adjust height(For raised floor) .
4.Installing Heavy current/Data systems
5.Connecting and earthing.
6.Assembly and plug into underfloor box.
7.Single outlet
Attentions:
1.The sealing ring is closely attached to the smooth surface to prevent water leakage.
2.When installing and wiring,Product should avoid direct contact with corrosive liquid, gas (strong acid, strong alkali, paint).
3.Please close cover when not used.
Safety Warning:
1.This is a class I product and must be earthed
2.This product must be installed/wired by a qualified electrician
3.For indoor use only.
4.For concrete floor/access floor.base on different bottom box.
Package:12 Pcs inner box into a master carton.Poly bag with box packing.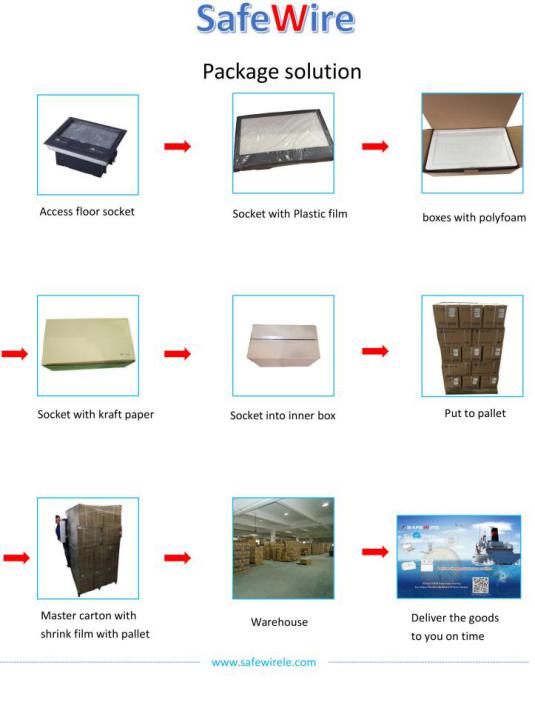 ---
Previous:
Safewire FD777
Next:
Safewire FZ-521WF-S
---