Safewire FZ-501
Product Detail
Product Tags
Model: FZ-501
Brand Name : Safewire or OEM brand
Place of origin : Zhejiang ,Wenzhou,China
Rated Current :10-25A
Type: Grommets                    Current Type: AC
HS Code:8536690000              Frequency:50Hz~60Hz
Grounding:Standard grounding      Voltage:90~260V
Color :Black or sliver                Market standard: Customized
| | | |
| --- | --- | --- |
| Serial No. | Parameter | Description |
| 1 | Panel Material | Zinc alloy |
| 2 | Bottom box Material | Enginning PC |
| 3 | Socket material | Phosphor copper |
| 4 | Panel Dimension(mm) | Ø110 |
| 5 | Cutout(mm) | Ø102 |
| 6 | Base box dimension | Ø110*45 |
| 7 | Capacity of modules /Interface size | 3 ways  128 type(36*36mm)modules |
| 8 | Available Structure | Round/ Without coverplate/Concealed installation |
| 9 | Available modules | Type 45 |
Package: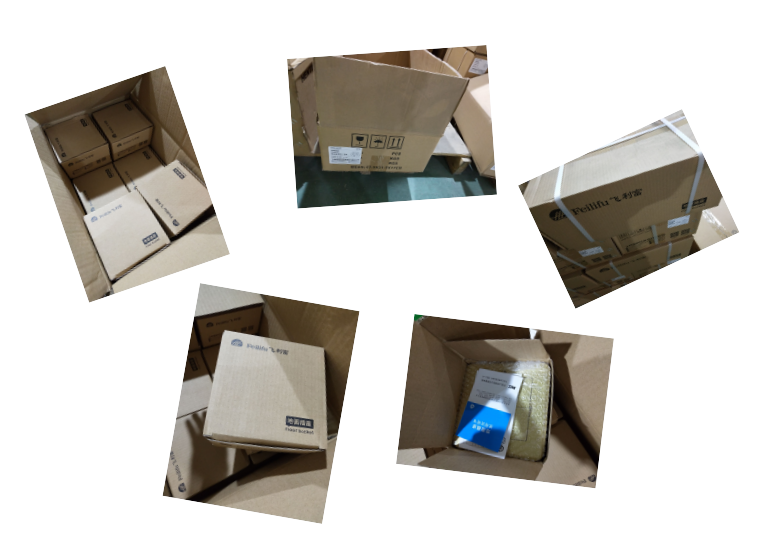 Application:

l Office and education
l Industry and Engineering
l Presentation and retail;
l Orientation and safety;
l Transit areas and parking;
l Hotels, hospitality and wellness;
l Health, sport and leisure;
l Art and culture;
Features:
Grommets are sleeves which are installed into raised floor panels. They protect cables from being cut by the sharp edges created after cutting into a panel for wire access. In addition, they protect employee fingers from sharp panel edges.
Grommets are made from injected molded plastic resins designed for long-lasting wear and are resistant to chipping or breakage. They have a snap-in swivel lid that accommodates cables.
Remember a hole saw is required to cut the opening in a floor panel when using circular grommets.
Easy installation: Round shape to die out hole and save labor cost.
More durable: The material of socket product body is from high quality zinc alloy by process of pressure casting as integration design. It be high intensity so more durable.
More anti corrosion under heavy humidity environment: Surface of product is processed by power painting .
More safety : Complete closed plastic bottom case and with conduit of cord .
Advantages and Features:
1.High quality socket receptacle:Using elastic phosphor copper avoids playing spark plug and plug set to bit dead ,ensure high conductivity and more life of pulling and plugging over 15000 times.PC+ABS(1.Modules fireproof : 850 degree C temp.; 2.Modules don't distortion under 102 degree C temp.; 3.Stand under 15 degree C temp) ;Oxygen Insulation & Fire resistance in accordance with UL94 international standard.
Product Show:
FZ-501 Outline drawing: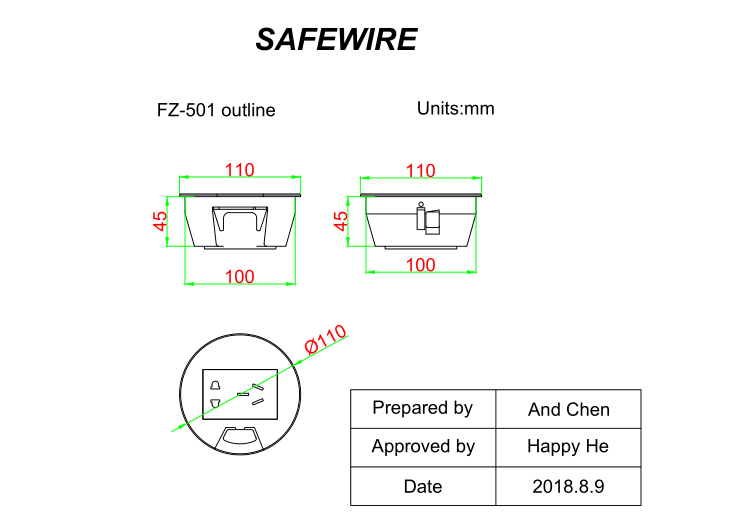 Available sockets or modules types: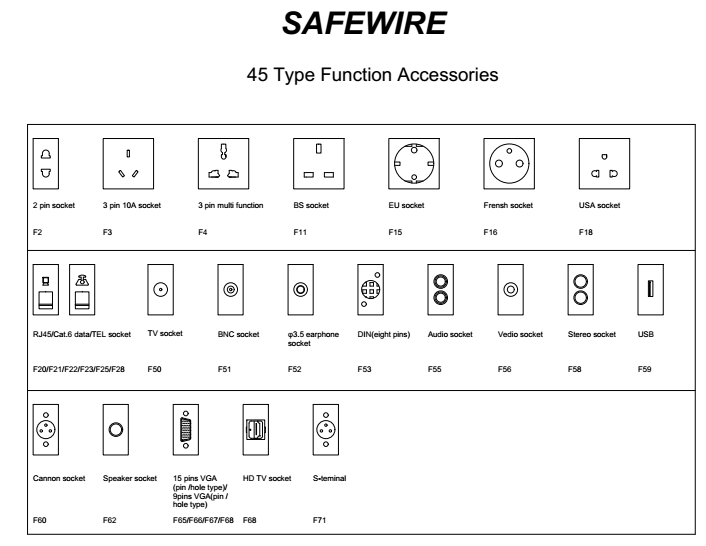 ---
Previous:
Safewire FZ526
Next:
Safewire FZ510
---