Safewire FZ-501
mankhwala Mwatsatanetsatane
Tags mankhwala
Model: FZ-501
Brand Name : Safewire or OEM brand
Place chiyambi: Zhejiang, Wenzhou, China
Yoyezedwa Current: 10-25A
Type: Grommets Current Type: AC
HS Code:8536690000 Frequency:50Hz~60Hz
Grounding:Standard grounding Voltage:90~260V
Color :Black or sliver Market standard: Customized
| | | |
| --- | --- | --- |
| Siriyo No. | chizindikiro | Kufotokozera |
| 1 | gulu Zofunika | aloyi nthaka |
| 2 | Pansi bokosi Zofunika | PC Enginning |
| 3 | zakuthupi zitsulo | Phosphor mkuwa |
| 4 | Gulu gawo (mm) | Ø110 |
| 5 | Cutout (mm) | Ø102 |
| 6 | Base bokosi gawo | Ø110 * 45 |
| 7 | Capacity of modules /Interface size | 3 njira 128 mtundu (36 * 36mm) zigawo |
| 8 | Mukhozanso kapangidwe | Round / Popanda coverplate / Chinabisidwa unsembe |
| 9 | Available modules | Type 45 |
Package: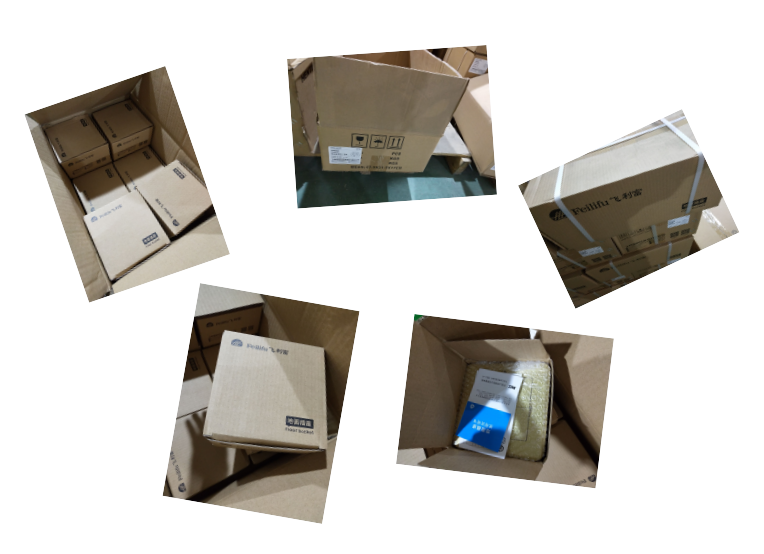 ntchito:

L Office ndi maphunziro
L Makampani ndi Engineering
L Kupereka ndi ritelo;
L lathu ndi chitetezo;
L Transit m'madera ndi magalimoto;
L Hotels, alendo Ubwino;
L Health, masewera kusangalala;
L Art ndi chikhalidwe;
Features:
Grommets are sleeves which are installed into raised floor panels. They protect cables from being cut by the sharp edges created after cutting into a panel for wire access. In addition, they protect employee fingers from sharp panel edges.
Grommets are made from injected molded plastic resins designed for long-lasting wear and are resistant to chipping or breakage. They have a snap-in swivel lid that accommodates cables.
Remember a hole saw is required to cut the opening in a floor panel when using circular grommets.
Easy unsembe: Round mawonekedwe kufa dzenje ndi kusunga ndalama ntchito.
More cholimba: Nkhani ya thupi zitsulo mankhwala ndi kwa mkulu khalidwe nthaka aloyi ndi ndondomeko ya kuthamanga akuponya monga kaphatikizidwe kamangidwe. Izo kukhala mkulu mwamphamvu kotero cholimba.
More odana dzimbiri pansi chilengedwe wolemera chinyezi: pamwamba pa mankhwala kukonzedwa ndi kupenta mphamvu.
More chitetezo: Complete chatsekedwa pulasitiki choncho pansi ndi ngalande za chingwe.
Ubwino ndi Features:
1.High khalidwe zitsulo cholandirira: Kugwiritsa zotanuka phosphor mkuwa amapewa kusewera mphamvu pulagi ndi pulagi anayamba pang'ono akufa, kuonetsetsa madutsidwe mkulu ndi zambiri moyo wa kukoka ndi plugging pa 15000 times.PC + ABS (1.Modules fireproof: 850 digiri C aganyu .; 2.Modules satero kupotoza pansi 102 digiri C aganyu .; 3.Stand pansi 15 digiri C aganyu); oxygen zotetezera kutentha & Moto kukana malinga ndi muyezo wa mayiko UL94.
Product Show:
FZ-501 LEMBA zojambula: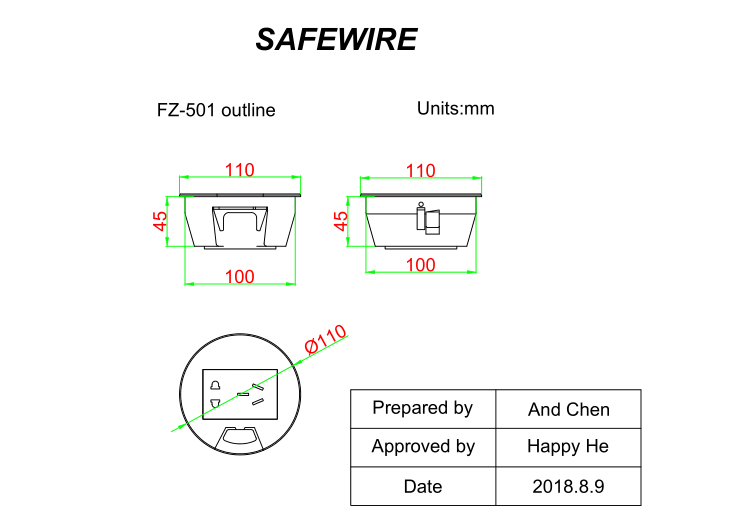 Mukhozanso mwake kapena zigawo mitundu: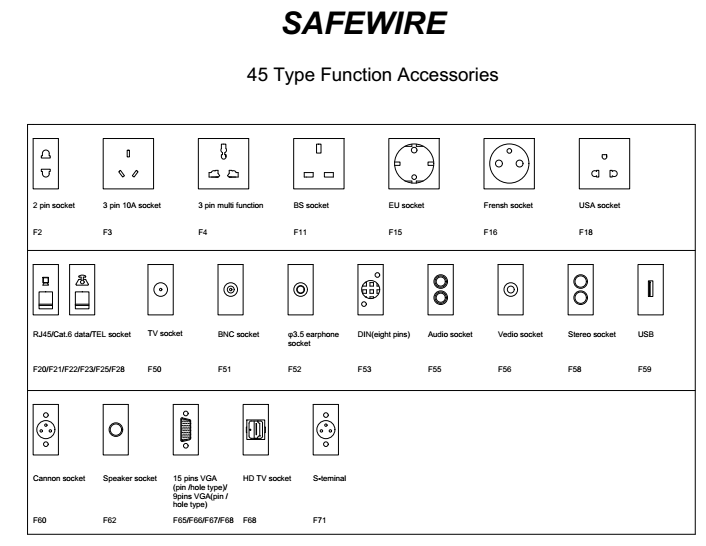 ---
Previous:
Safewire FZ526
Ena:
Safewire FZ510
---